SitePro's Electronic Ticketing solutions eliminates the "paper pain" for service companies and E&Ps. Whether used for local access control at a facility or via our cloud-based app, SitePro's E-Ticketing accelerates the review and invoicing process. Our access control version for facilities is accessible via a rugged password protected touchscreen to instantly capture haul ticketing information, and eliminate the manual gathering and data entry process. SitePro's Ticket Management Solution (TMS) allows E&P operators to dispatch and manage loads to their existing vendor network, giving users complete control and visability of their supply chain in real-time. Both E-Ticketing platforms can integrate with your existing ERP or accounting system for seamless data transfer.
Features
Real-time Work Tracking
Real-time work tracking and order management with automatic job progress updates and completion status
Real-time POS Information
Real-time point of sale and transaction information through a driver sign-in screen or tablet
Analysis Reports
Analysis reports to evaluate customer volumes, trends, and other information
Benefits
Accuracy – Eliminate errors.

Reduced Administrative Workload – SWD administrative staff can verify lease and well info, and Automatch with regulatory information.

Automated Regulatory Reporting – Easily submit reports to government agencies directly within the SitePro Command Center or Ticket Management System.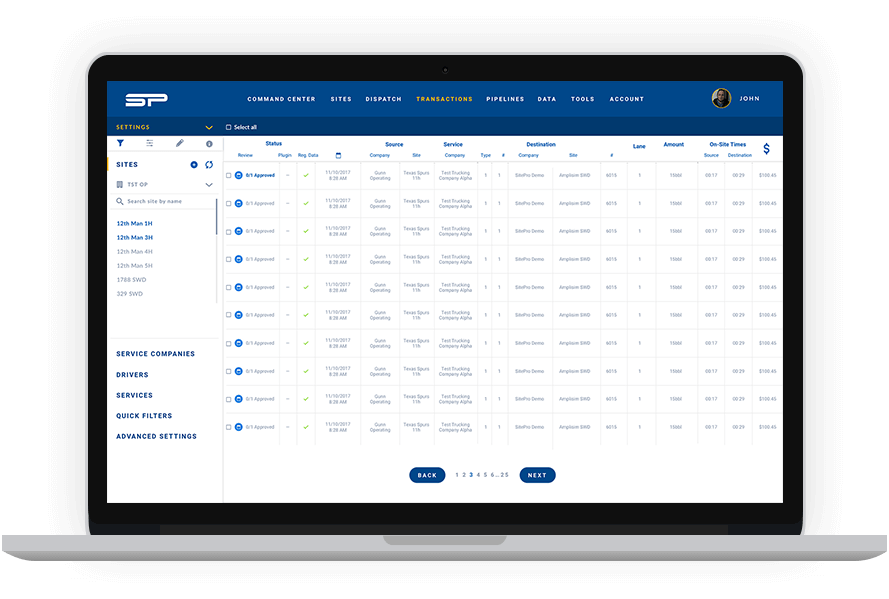 Applications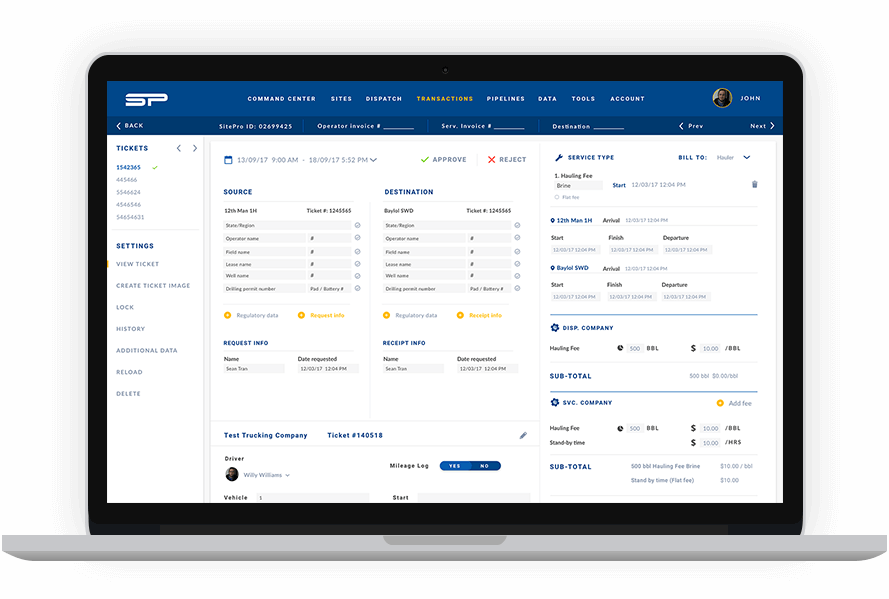 Saltwater Disposal
Capture transaction information in real-time for any type of load accurately and reliably.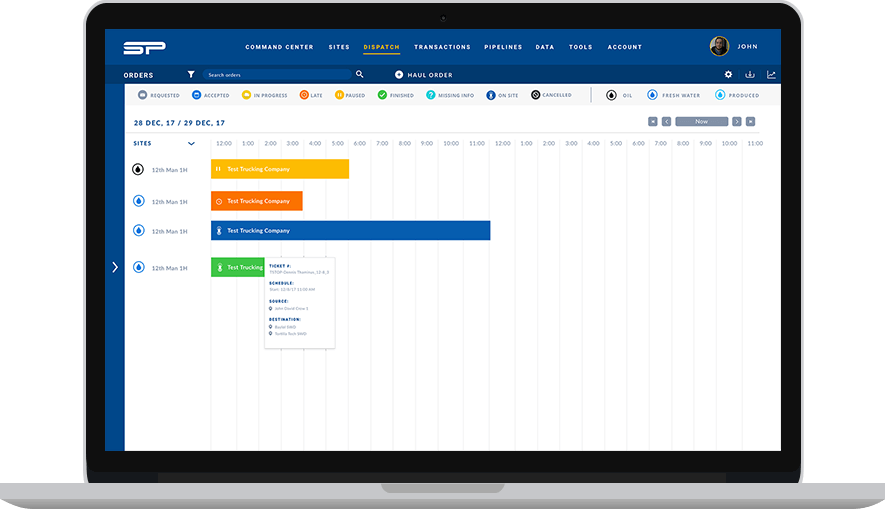 Supply Chain Optimization
Manage unlimited vendors and dispatch any type of load in one transparent platform that integrates with any ERP or accounting system.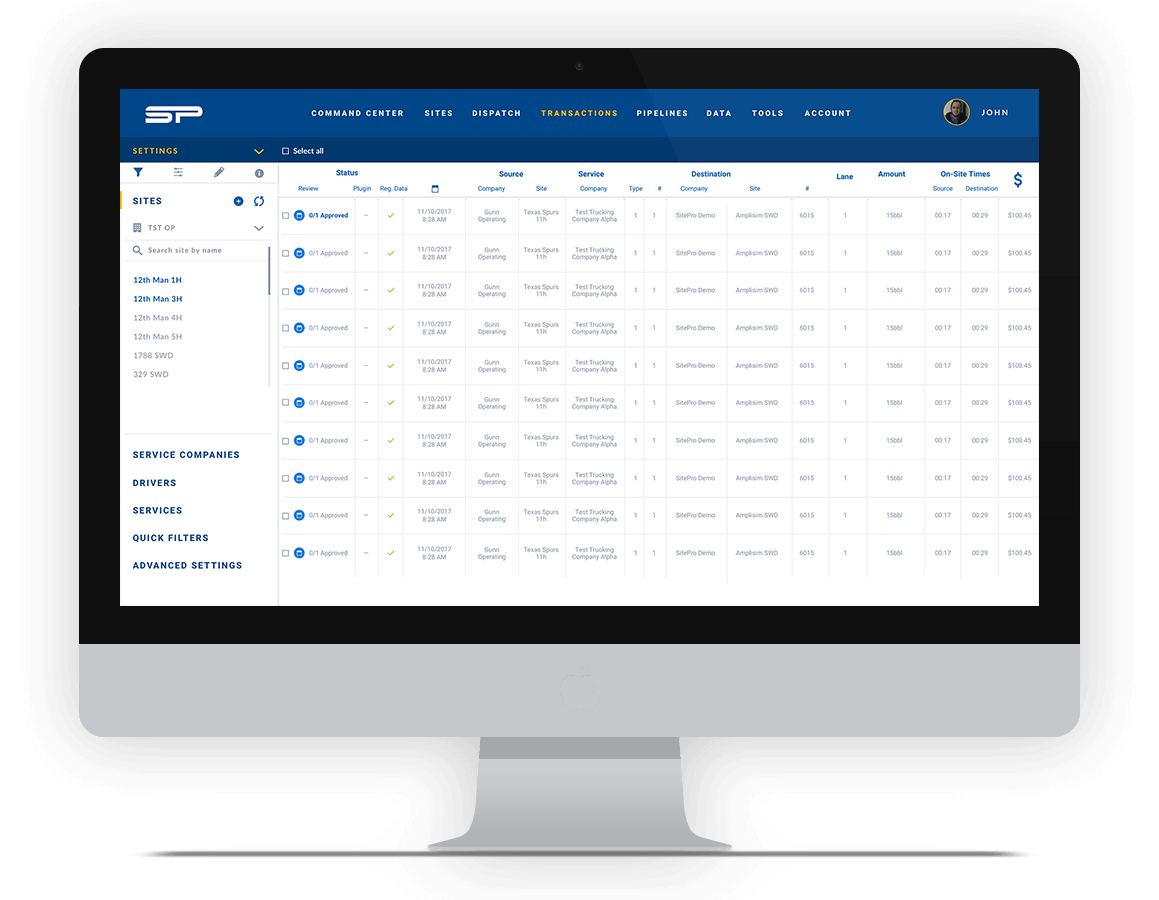 Water Sales
For the first time, the source water sales market has a solution to monitor, track, ticket, and invoice water sales volumes and flow rates.