Utilizing SitePro's Command Center and in-field automation, clients can track, monitor, and control pipeline volumes, pressures, and flow rates in real-time from their fingertips on our pipeline dashboard.
Features
Volume & Allocation
Pipeline volume & allocation reports by pipeline or operator, including ability to create third party access to controlled information of relevant data.
Customizable Alarms
Customizable alarms notify operators of potential leaks or blowouts by monitoring changes in pressure, flow rates, and valve positions.
Remote Controlled Pumps
Remote controlled pumps and valves allow operators to efficiently manage their infrastructure remotely.
Benefits
Reduced Administrative Workload – Ready made allocation reports seamlessly integrate with existing ERP and accounting systems.

Security – Our data is securely hosted in the cloud for ultimate data access protection and archiving.

Reduce Downtime – Remotely set and receive sophisticated distribution alerts for real-time notification of infrastructure issues.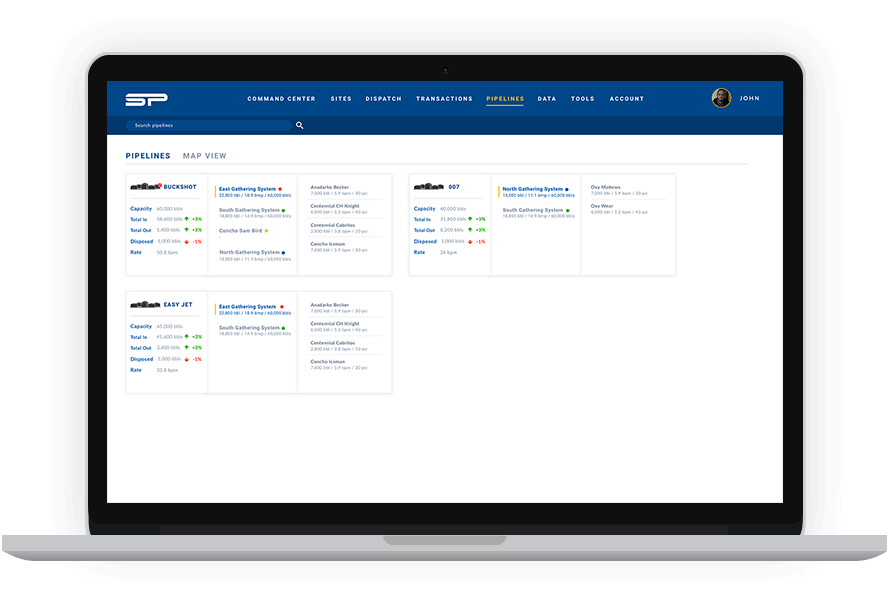 Applications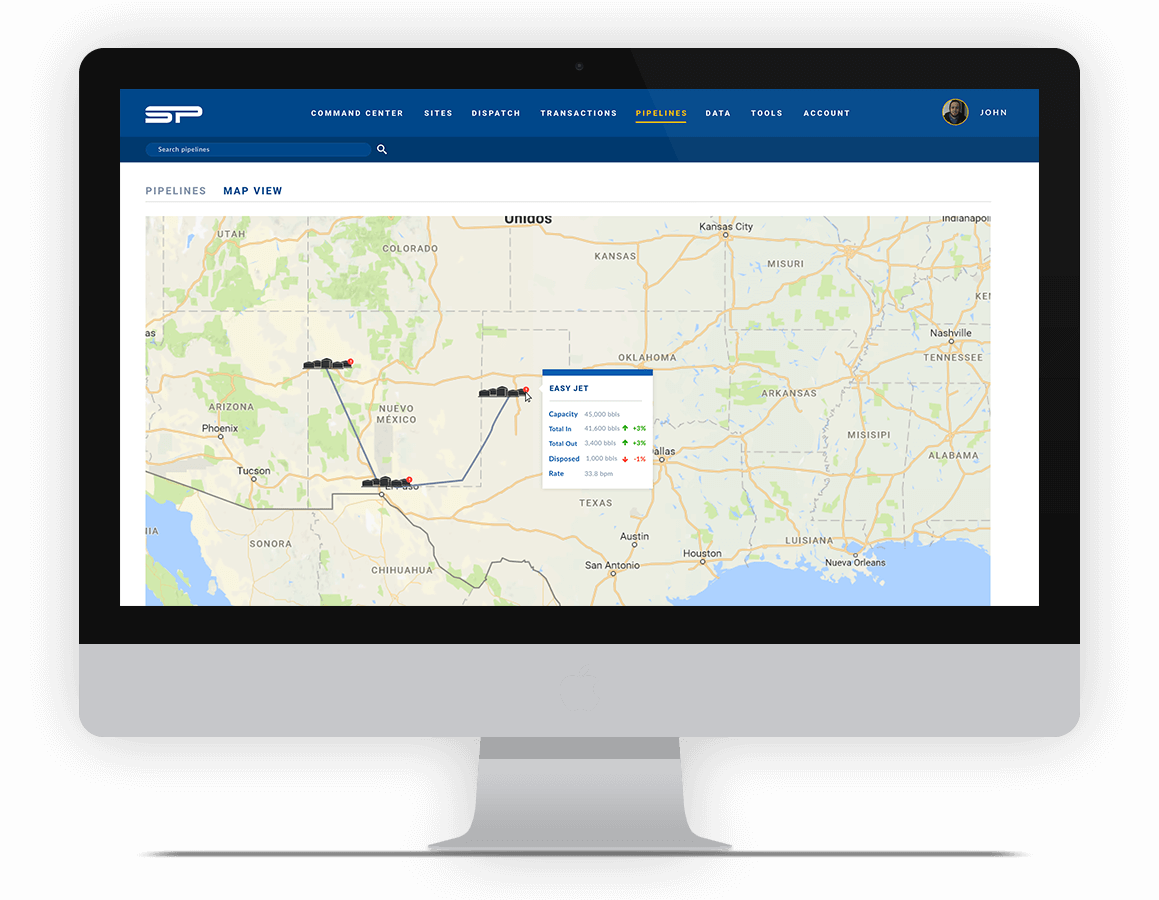 Commercial-produced water pipelines
Monitor & allocate your customer's volumes for each pipeline coming into or leaving your facility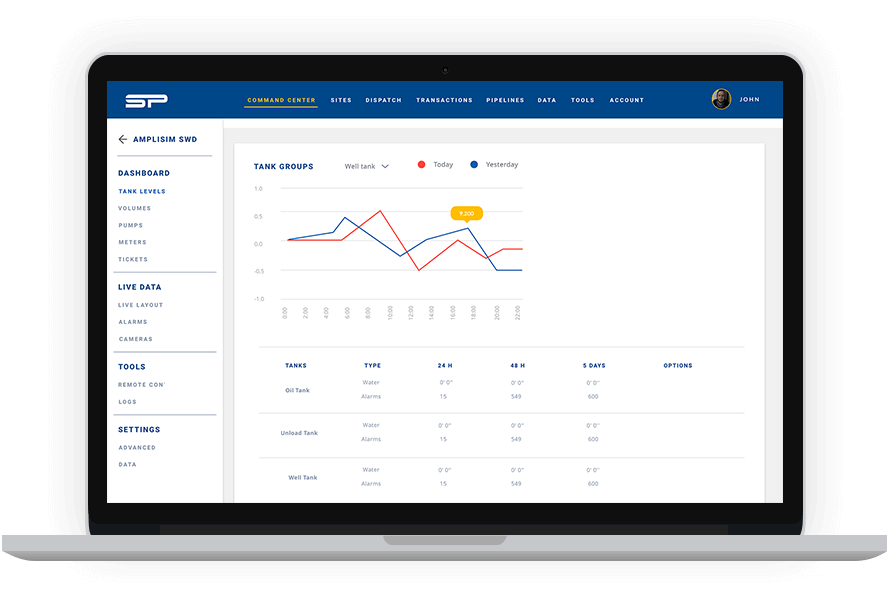 Commercial freshwater sales monitoring
Track and monitor fresh water volumes for sales and allocation.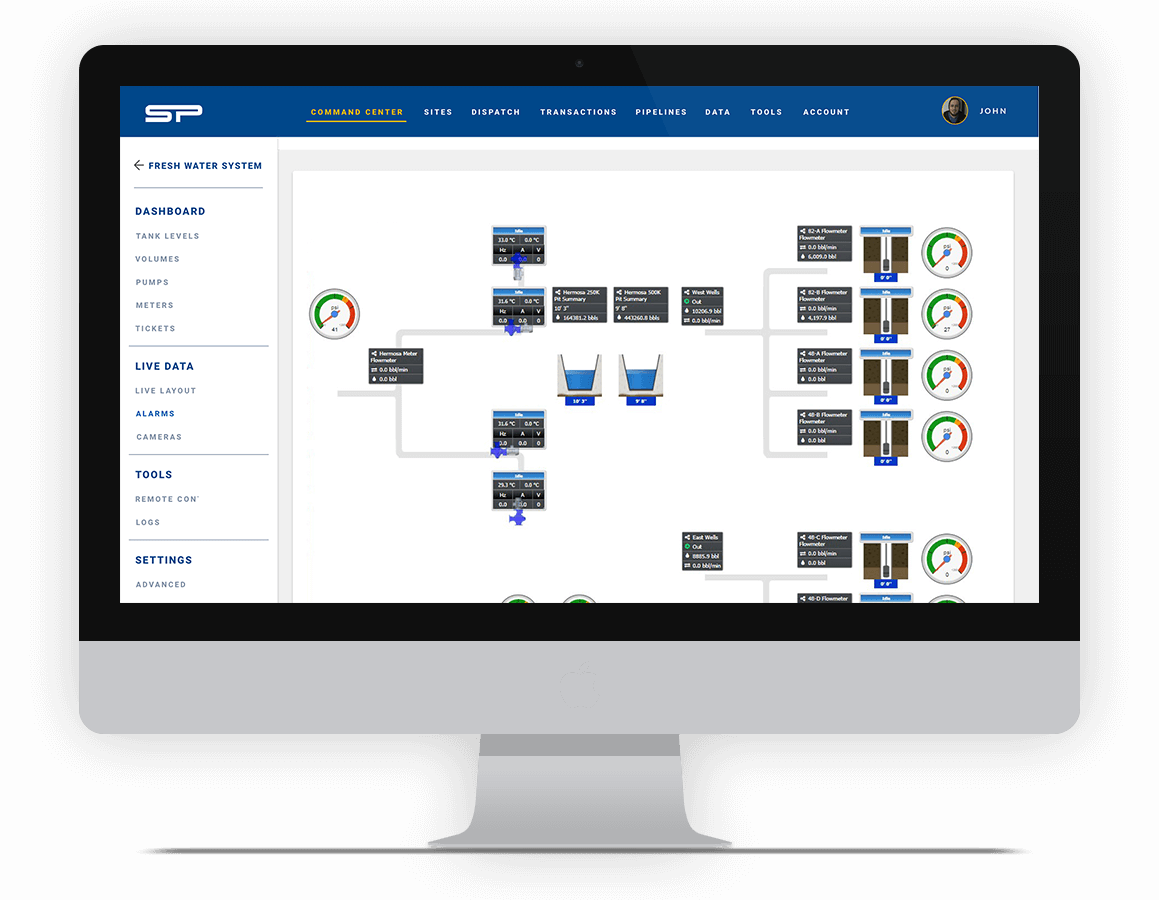 Infield infrastructure
Remotely control and monitor infield infrastructure to route water to appropriate facilities.