SitePro's automated P-18 generation makes Regulatory Reporting easy. Easily submit reports to government agencies, the Texas Railroad Commission, LTC, or the New Mexico Oil & Conservation Division, directly in the SitePro® platform.
Features
Pipeline Volume Allocation
Pipeline volume allocation by customer, company, or individual well
P-18 Generation
Automatic P-18 Generation with ERP syncing data verification
Oil Allocation Letters
Customizable oil allocation letters for individual wells or leases
Benefits
Reduced Administrative Workload – Cloud based application reduces report processing time and keeps reports easily accessible

Better Analytics – Built-in historian allows detailed data history to be viewed and captured to access past performance trend, pie charts, problems, and integration to meet corporate requirements

Better Accuracy – Data verification allows less time spent on reconciliation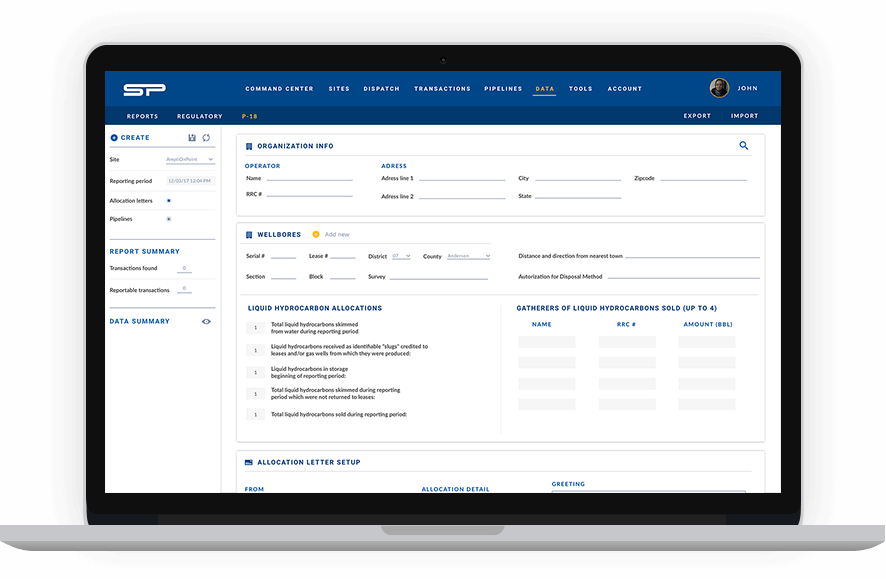 Applications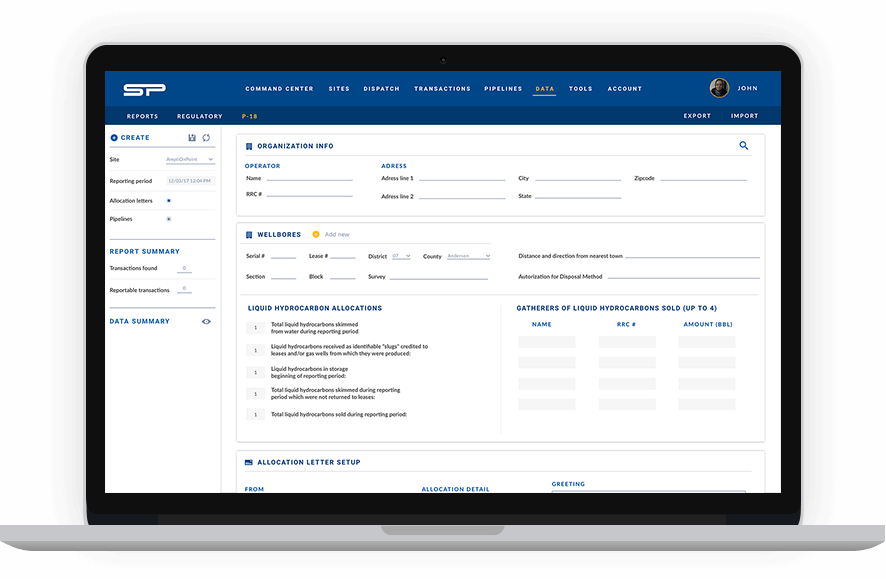 Saltwater Disposal
Submit P-18s to the Texas Railroad Commission.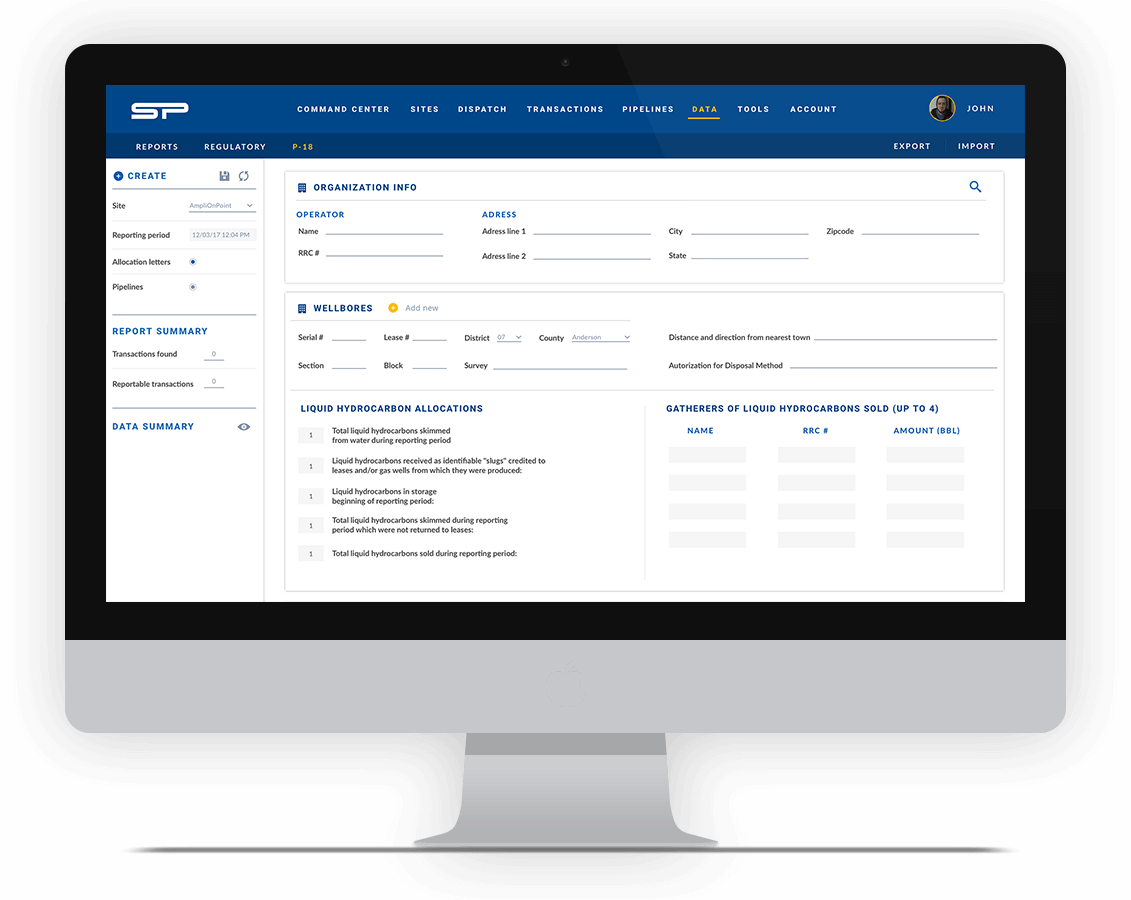 Tank Battery
Oil allocation letters for leases or individual wells.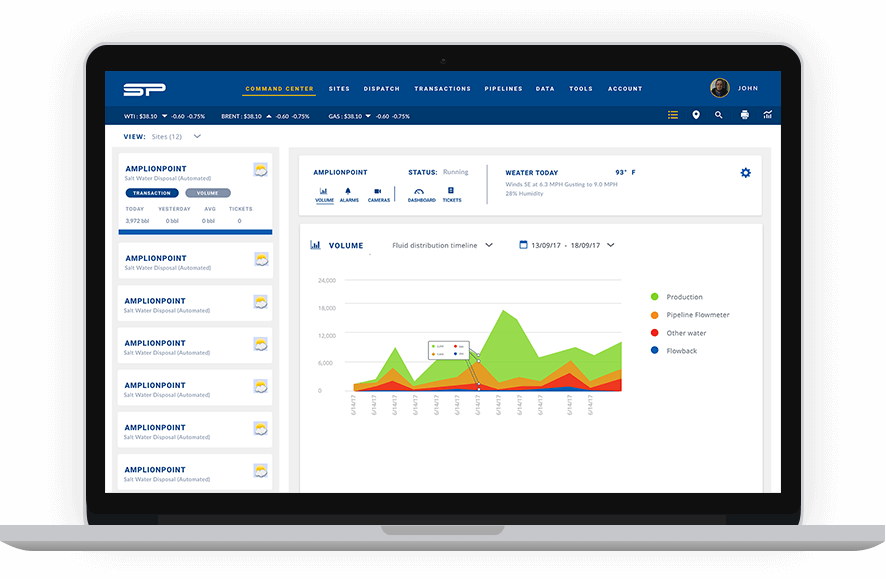 Internal reports
Use site analysis to evaluate customer volumes, trends, and other site information in real-time.