Tank level monitoring and inventory management can eliminate the need for manual tank gauging, resulting in more accurate readings, reduced operating expense and a safer working environment. SitePro's sophisticated platform, Command Center, allows custom alarms and set points for efficient tank level monitoring and control.
Features
Mobile Device Access
Real-time tank levels, volumes, and capacities, with access to historical data
Custom Alerts
Custom alert capability with notifications by text or email, remotely control levels using pumps or valves
Turn-key Setup
Turn-key setup in remote locations where power or communications are limited
Benefits
Accuracy – Accurately measure tank volumes, including water/oil cut

Control – Control tank volumes remotely using our patented remote control technology

Security – Monitor historical time stamped tank volumes for extra security from theft, couple it with our surveillance solution for ultimate protection.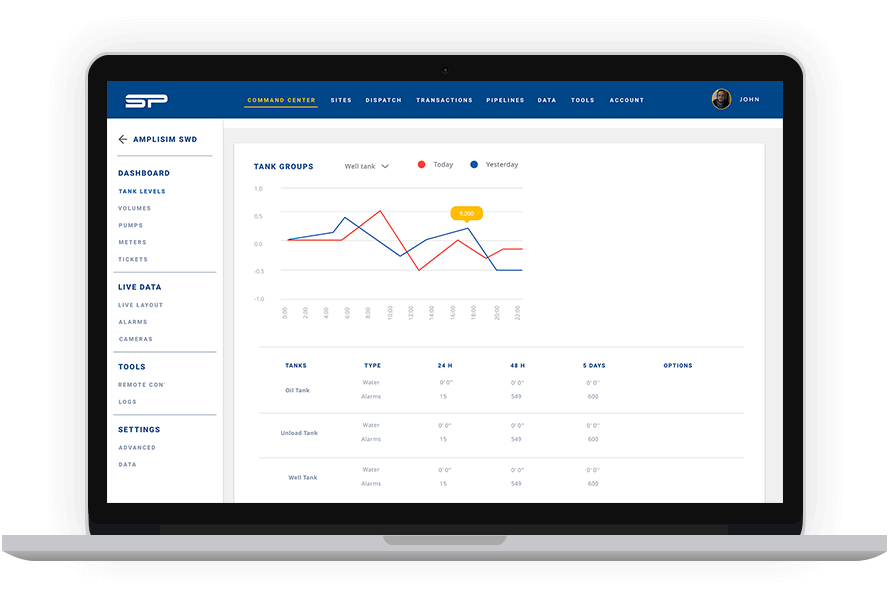 Applications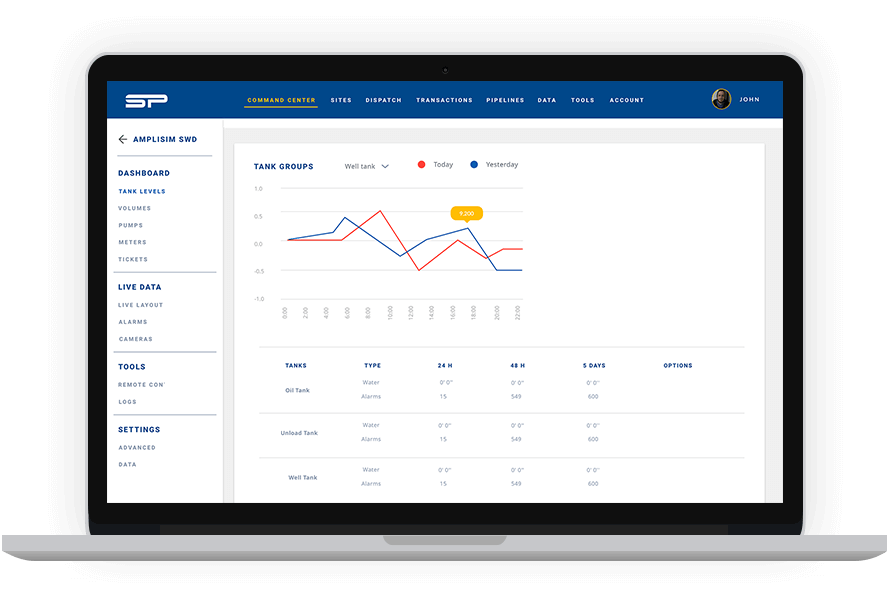 Tank Gauging
Eliminate manual tank gauging, get accurate real-time data remotely using our web platform or mobile application.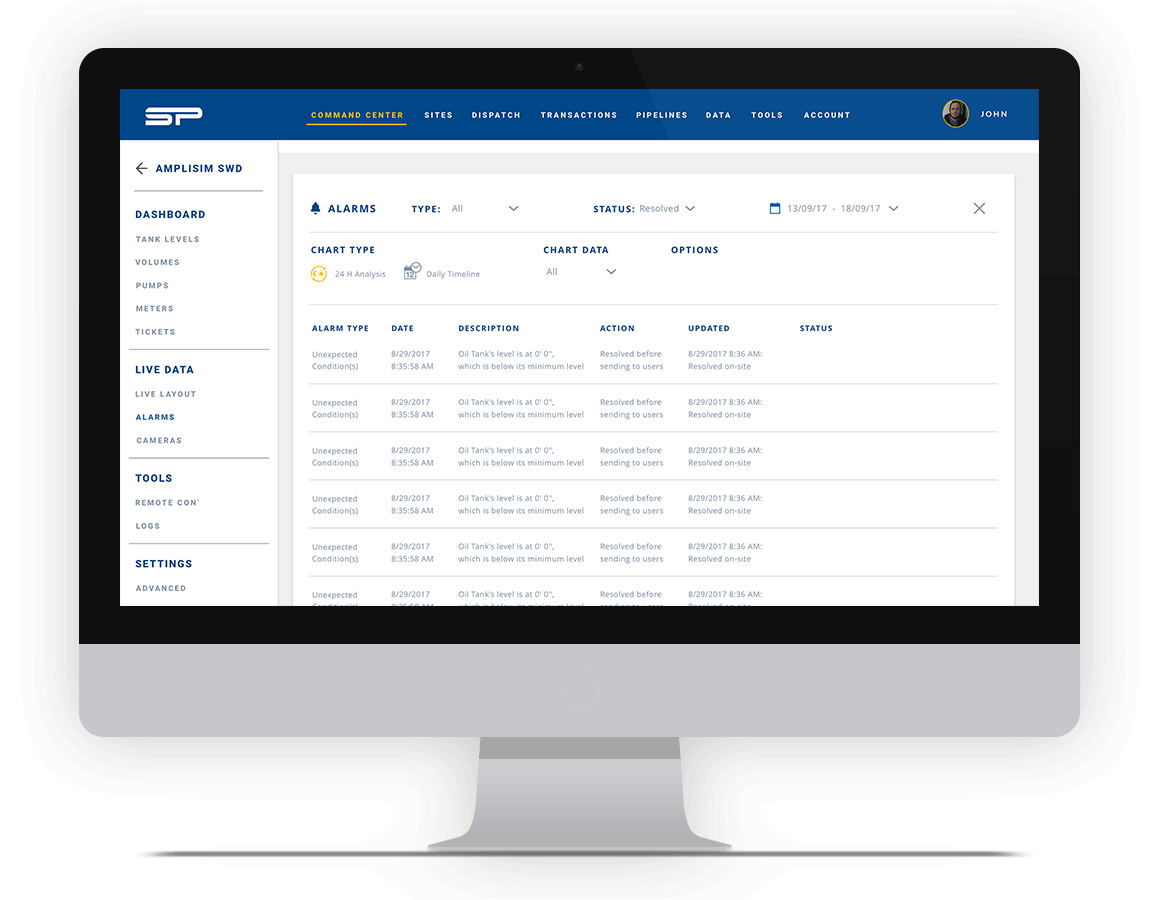 Custom Alarm Settings
Users can create custom alarm settings to open and close valves at certain levels, turn pumps on or off, or receive notifications about issues.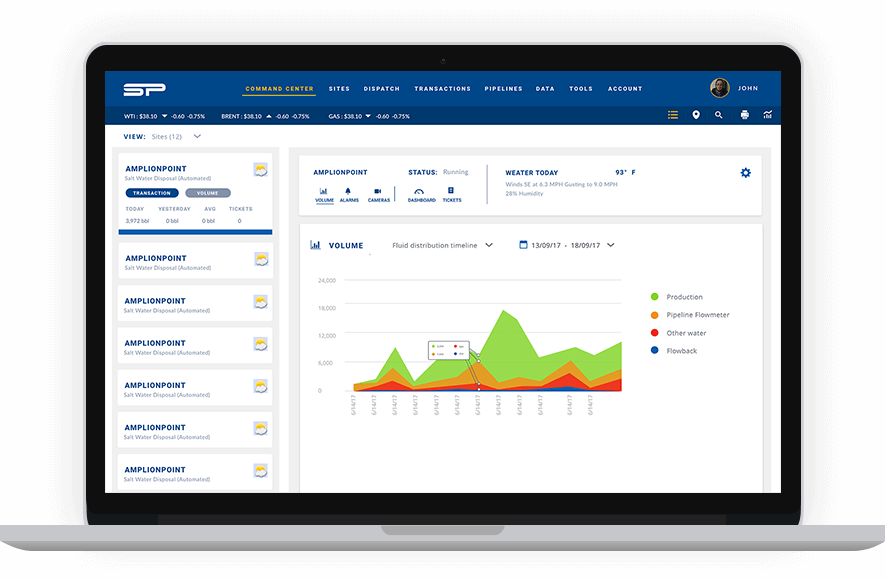 Fluid Inventory Monitoring
Monitor oil tank batteries, produced water, frac ponds, or any other fluid inventory.