SitePro's new Water Sales Monitoring offering is the first of its kind in the industry. Using SitePro's proven and patented technology, users can now monitor frac ponds, storage pits, and transfer lines in real-time and control pumps and valves remotely. Our volume allocation and ticketing services complete the life-cycle solution for service companies looking to lower their operating costs and reduce downtime.
Features
Real-time Inventory Management
Real-time frac pond and pit volumes for accurate inventory management and allocation
Pump Run Status
Instantly monitor or control pump volumes and statuses and receive alarms through text and email
Volume Allocation
Easily differentiate water volumes from various operators, storage pits, and truck sales for accurate & efficient billing and tracking
Benefits
Lower Operating Costs – Ponds and storage pits can be viewed and controlled via your computer or mobile device, resulting in immediate operating cost reduction

Reduced Administrative Workload – Measure and allocate sales volumes accurately and integrate with existing ERP system for faster invoicing

Reduced Downtime – Our patented remote control technology eliminates the need to dispatch personnel for pump or valve control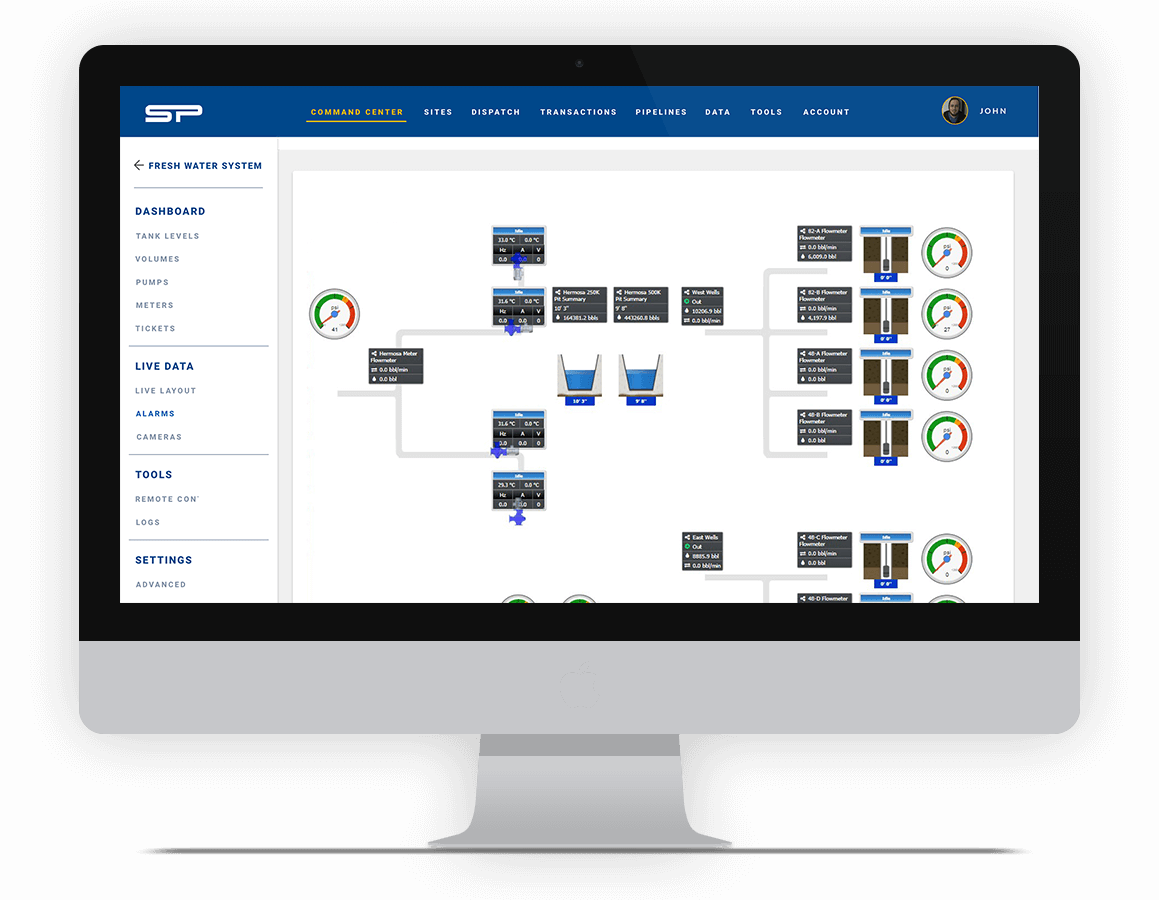 Applications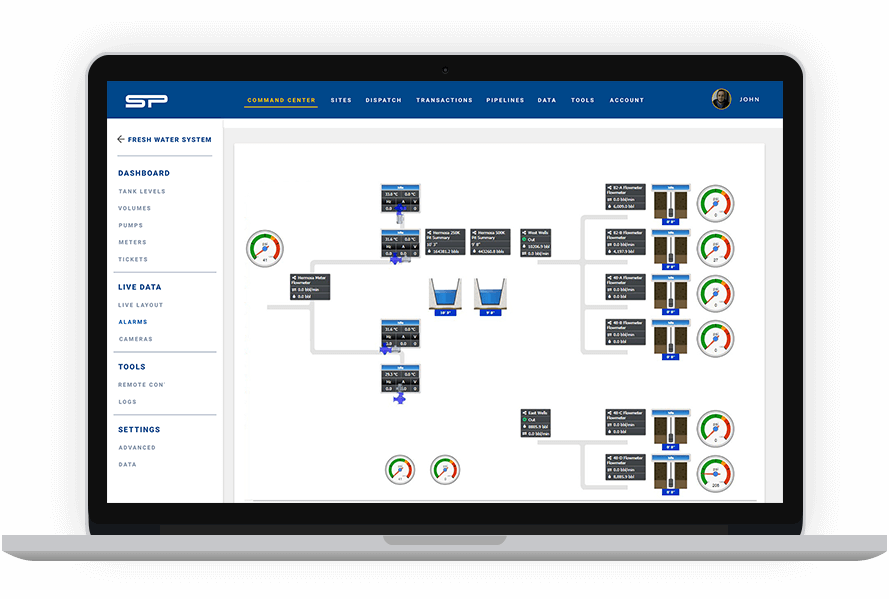 Frac Pond Monitoring
Monitor frac pond or storage pit levels in real-time, including multiple incoming or outgoing lines.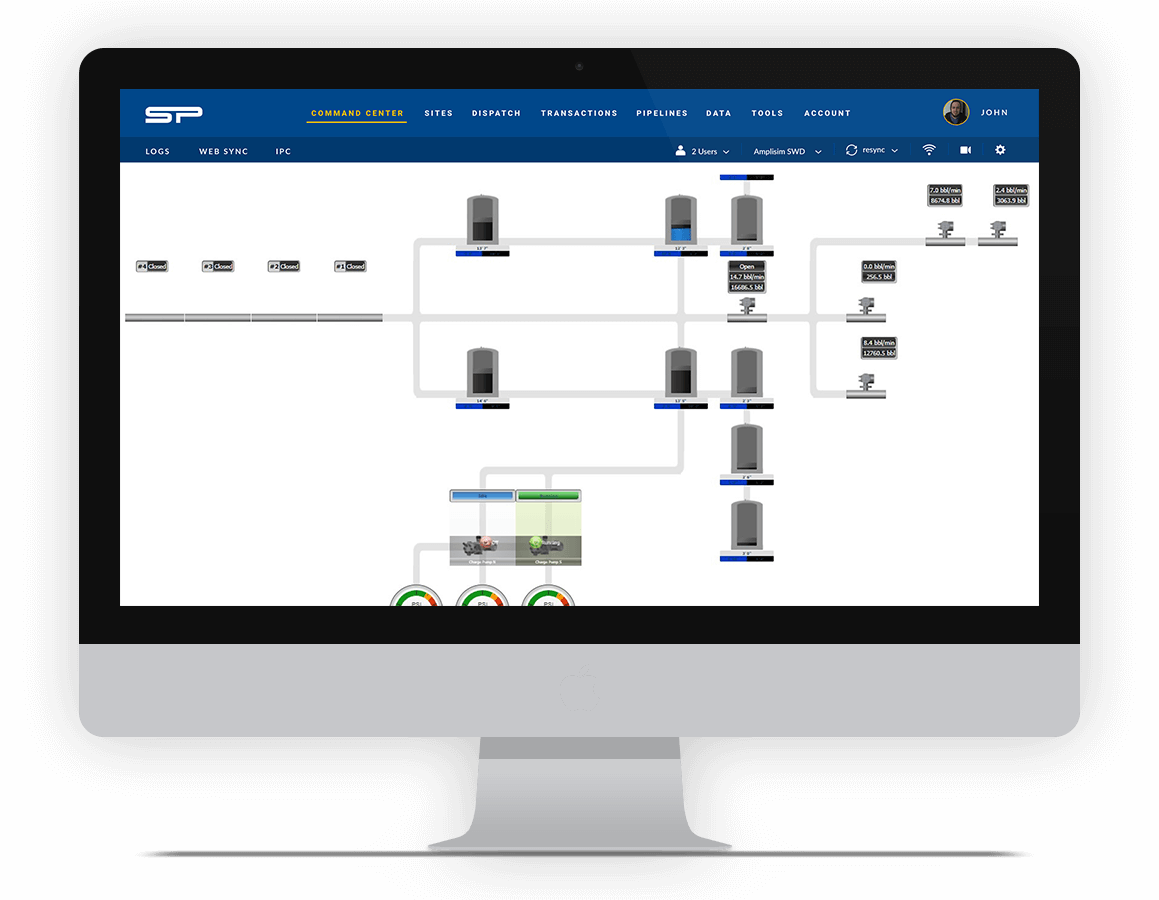 Water Well Control
Remotely control water wells from your phone or desktop, turning on or off based on level or volume set points.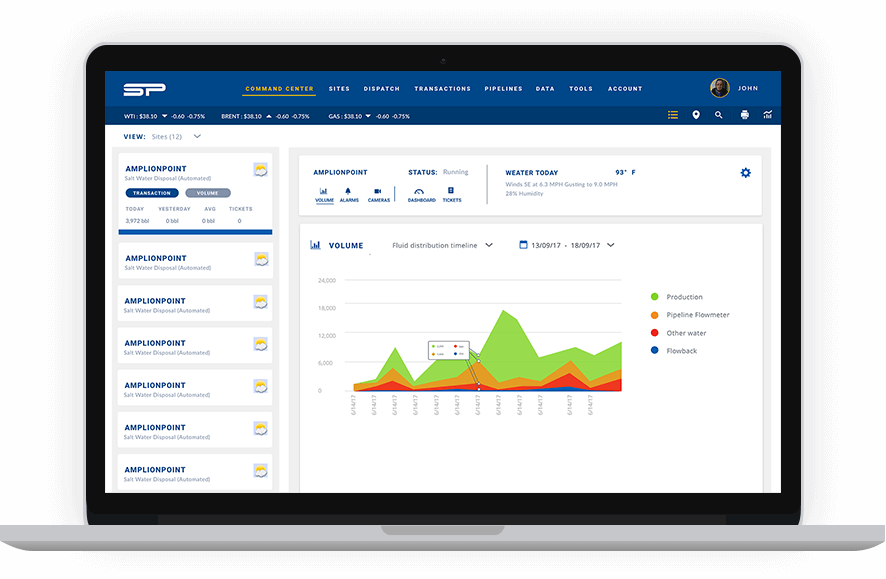 Volume Allocation
Measure & allocate flow rates and volumes for more timely invoicing.