SitePro's Software Solutions provide real-time access to fluid management data across even the most complex system of tanks, pipelines and trucks. Managing your data in real-time allows more accurate ticket information, easy regulatory filing, faster invoicing and total control of the data throughout your fluid management system, giving you more operational choices.
Software Solutions
Command Center
Web-based platform that provides real-time and historical data with remote control of your operations.
Regulatory Center
Automated, state specific, regulatory reporting that saves time and money.
Ticket Center
Ticket reconciliation software that enables bulk editing for faster and more accurate invoicing.
To Learn More about SitePro® Watch the Video Below:
Benefits
More Efficient Operations: Remote access and control of your facilities from anywhere in the world.

Strengthen Safe and Responsible Operations: Proactive alarm management drastically lowers the risk of HSE incidents by minimizing personnel on site.

Increased Uptime: Faster response times and remote operational control minimizes unexpected downtime.

Optimize Back-Office Personnel: Automated reports and mass ticket reconciliation decrease administrative workload while enhancing operational sustainability.

Faster Decision-Making: Real-time data combined with remote control allows for more informed operational adjustments.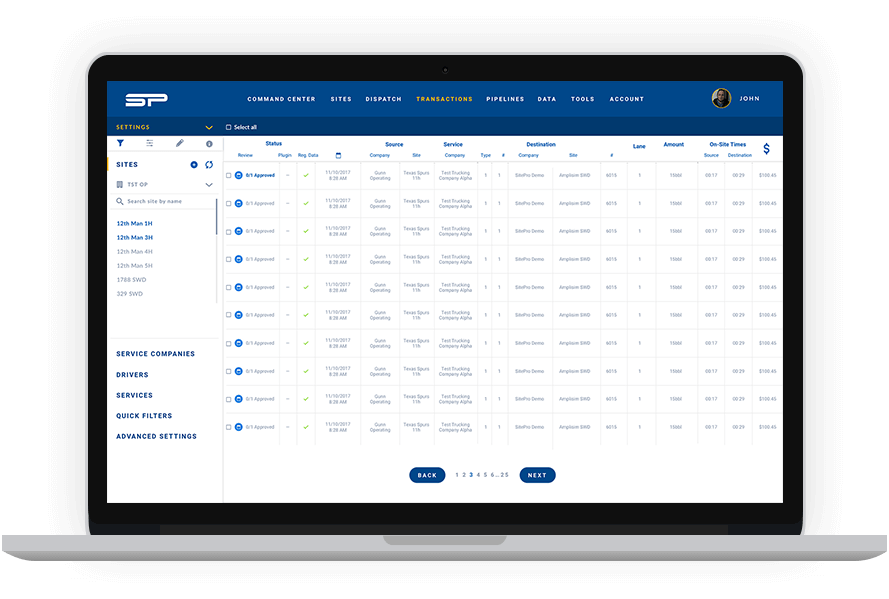 Market Applications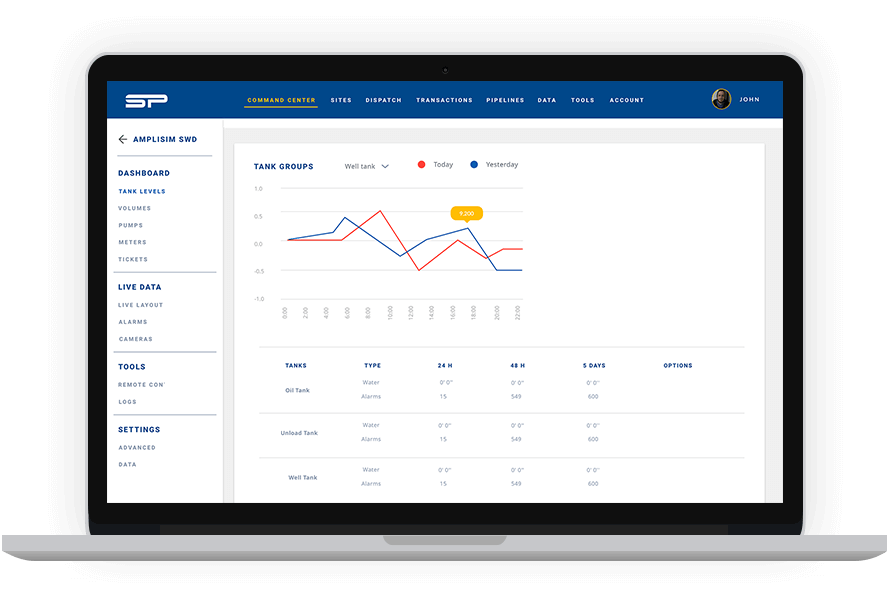 Upstream Production
SitePro offers technology for upstream production pads that go "beyond SCADA". Operators are able to remotely monitor and control pumps, valves, separators, heater treaters, LACT skids, wellheads and just about any other piece of equipment on a production site or tank battery. This results in lower Lease Operating Expenses (LOE), lower Non-Productive Time (NPT), less unplanned maintenance and fewer HSE events.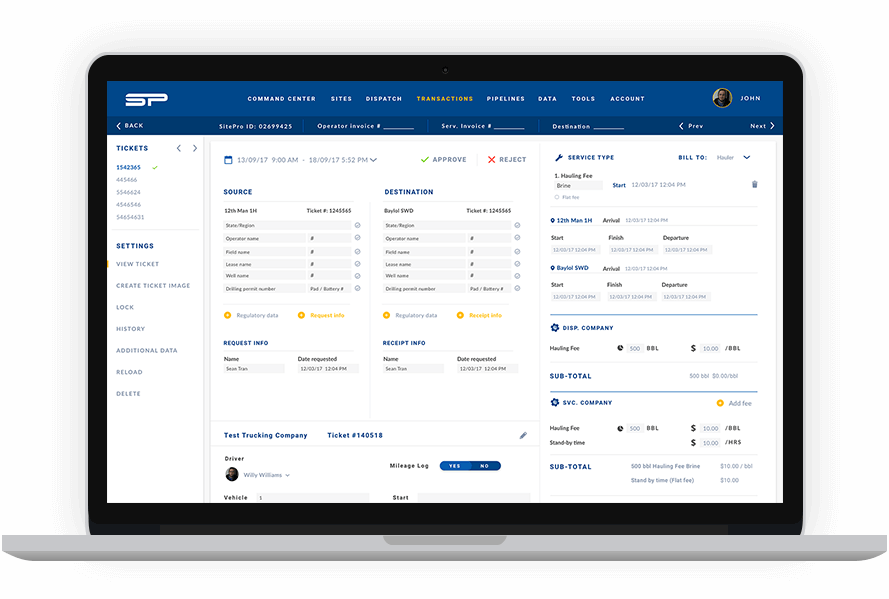 Saltwater Disposal
SitePro's advanced data analytics captures transaction information in real-time for any type of load accurately and reliably. Manage tank level alarms, pump speeds and fluid transfers remotely with real-time information directly from any facility you manage.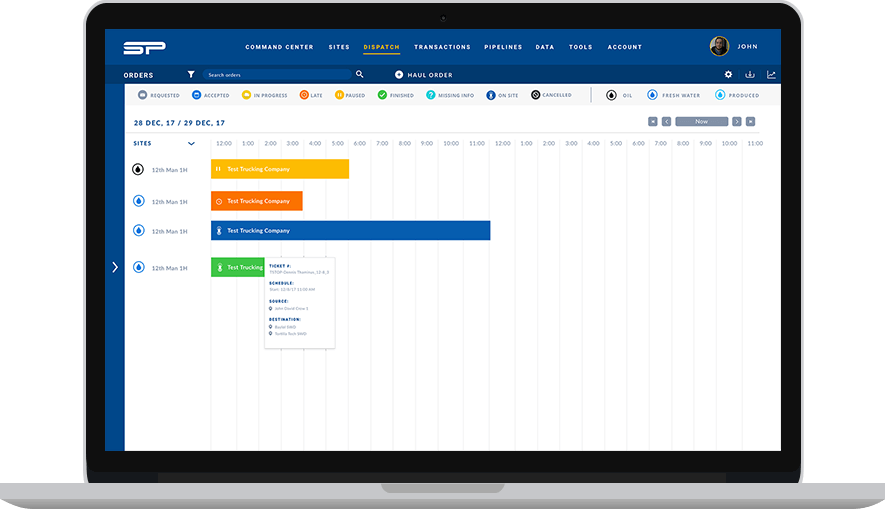 Midstream
Remotely control all aspects of field infrastructure, through actuated-valve control systems. Integrate your entire system of midstream assets utilizing a cloud based platform that aggregates real-time data from multiple IoT sensors into one dashboard.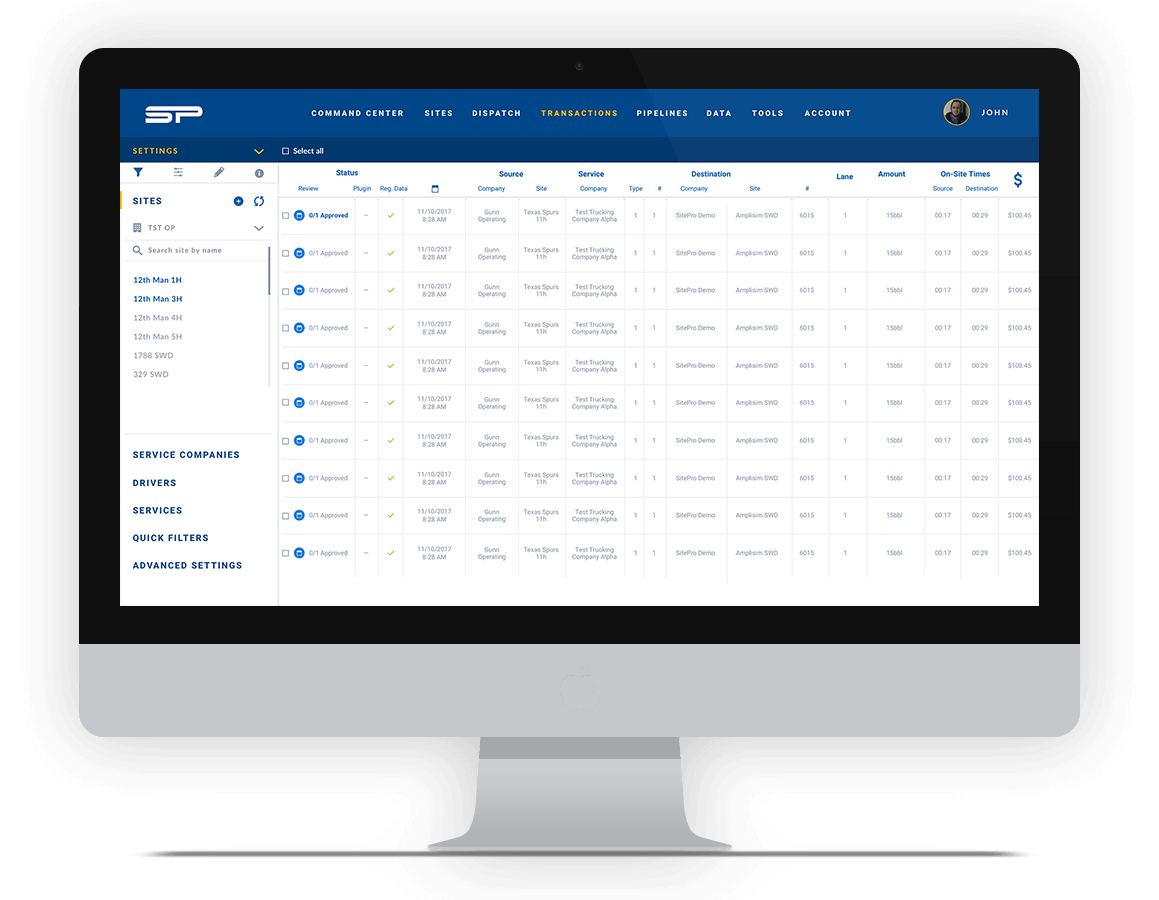 Sourcing and Recycling
For the first time, the source water sales market has a solution to monitor, track, ticket, and invoice water sales volumes and flow rates. Eliminate the need to physically check water volumes and tank levels with remote monitoring and controls through the SitePro platform.