Data you need, when you need it
With analytics, you have an inside look into what is happening within your operations at any moment. Have confidence in reliable and secure data to generate reports that show you what is important to your operations.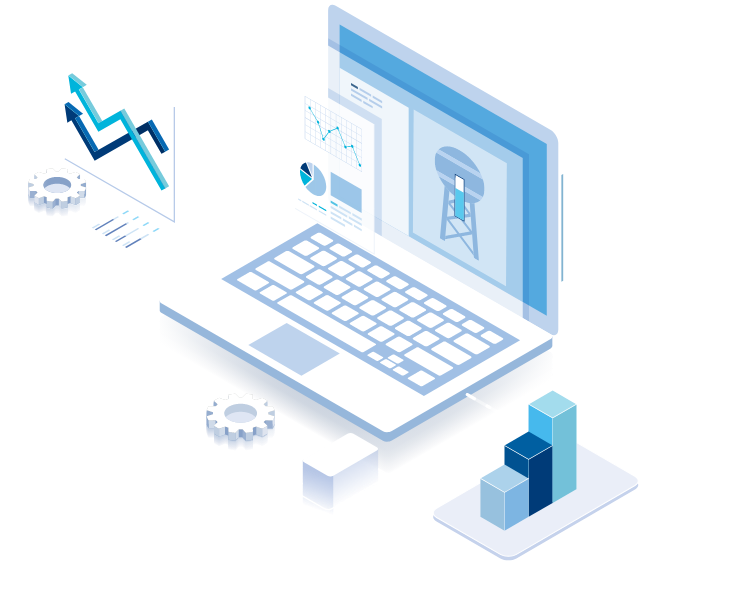 Decisions just got easier
Proactively take action with your data to improve operational planning.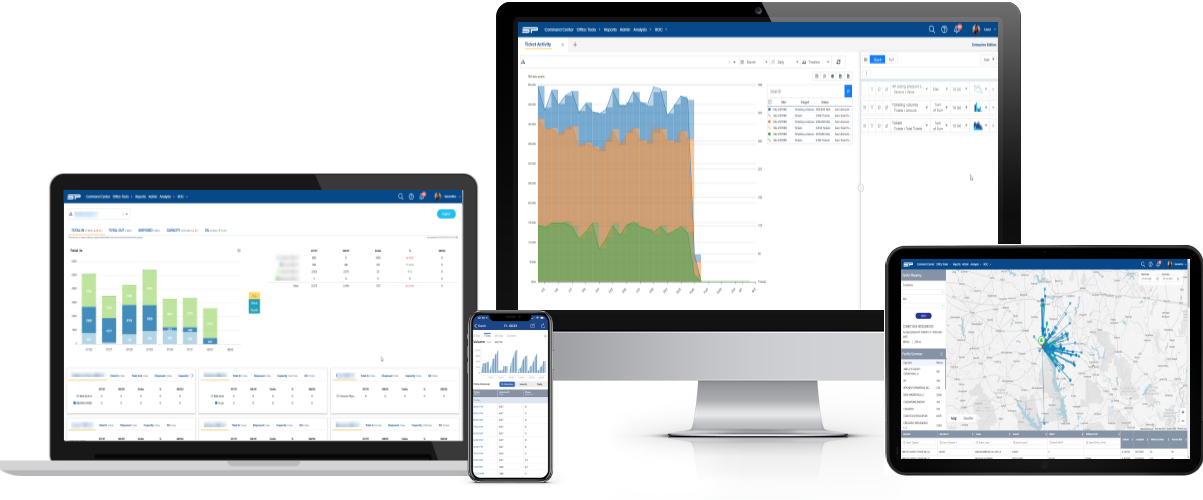 Enterprise Intel
Make operational decisions based on data across your entire operations.

Access your data across multiple sites using pre-built or custom-built reports.

Customize the data so you see it exactly as you need to.

Site Intel
Know just how to run your facility with real-time analytics.

Providing data to regulating agencies is a breeze with Intel.

Build it once and use it forever.

System Analysis
View your entire fluid operation on one page.

Compare data points from day to day, week to week, and month to month.

Make data-driven decisions.
Operational Decision Making

Regulatory Reporting

Proactive Alerts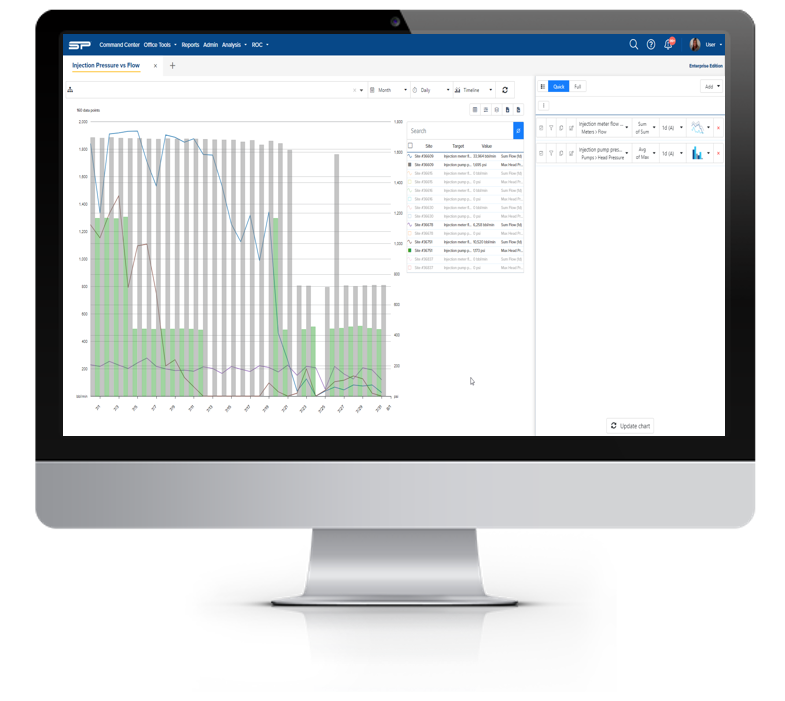 Make real-time operational decisions.
With SitePro's advanced reporting tools, operational decision-making just got easier. See how your site is operating over time, investigate incidents, or view regulatory reporting data. Build your own or use one of our pre-built reports:
Alerts distribution

Casing Pressure

Fluid distributions

Injection pressure vs. Flow

Ticketing Activity

Pre-build Reporting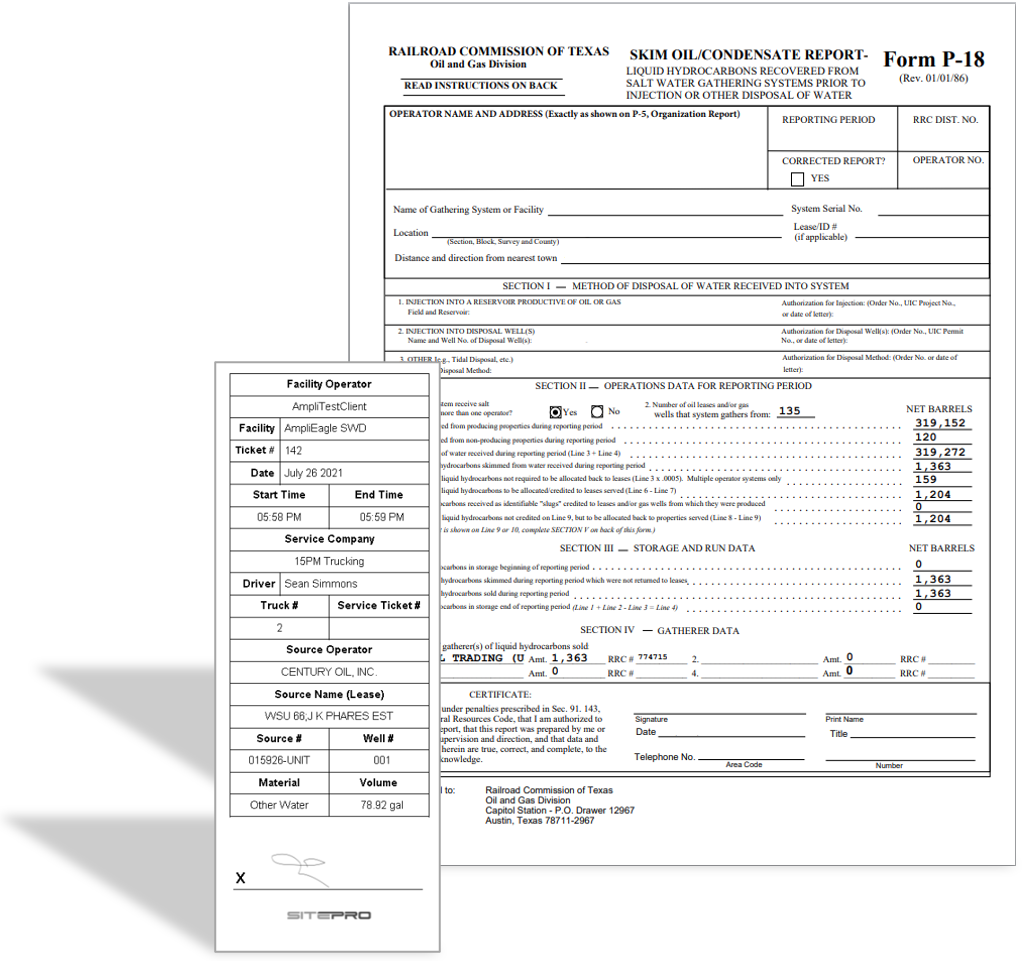 Regulatory reporting doesn't have to be a bear.
With Intel, you can get the data you need to report in a matter of minutes Set it once and forget about it. You can rerun the same one as often as needed.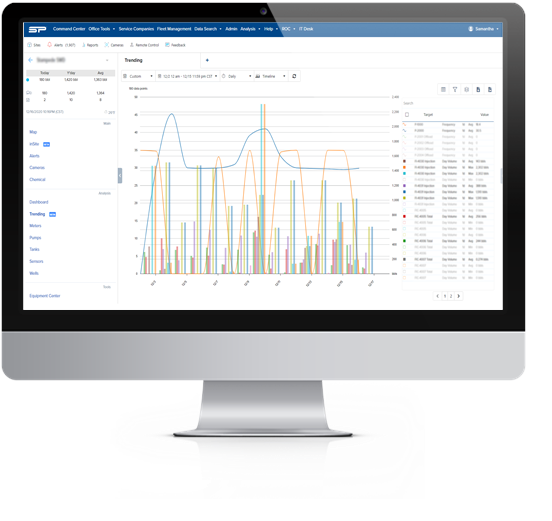 Data is essential to providing a safe operating environment.
Intel has been a valuable tool in preventing spills and alerting on unsafe operating conditions.

Actionable Data
Use your data to your advantage and be proactive. Make plans that improve your operations and business.

Track Everything
If its connected to SitePro, you can track it. Track additional data not connected via Field Data Capture.

Reporting Made Easy
Save time by using pre-built reports that were created with your needs in mind or easily create reports how you need them.

Compare KPIs
View KPIs across multiple sites to improve your operational planning. Make decisions based on site performance to improve your processes.

Regulatory Reporting
SitePro supports the following: New Mexico, Ohio, Oklahoma, Louisiana, Pennsylvania, Texas, West Virginia, & Wyoming

SOC I Type I
Your data is important. We meet SOC I Type I standards based on AICPA Statement of Standards for Attestation Engagements (SSAE).
Lets work together
Schedule a demo today!