Ticketing & Regulatory reports never felt so good
With feedback and insight from users just like you, we built a one-of-a-kind ticketing platform to meet all your needs.
Save time with streamlined ticket entry, bulk editing, custom reporting, and efficient billing.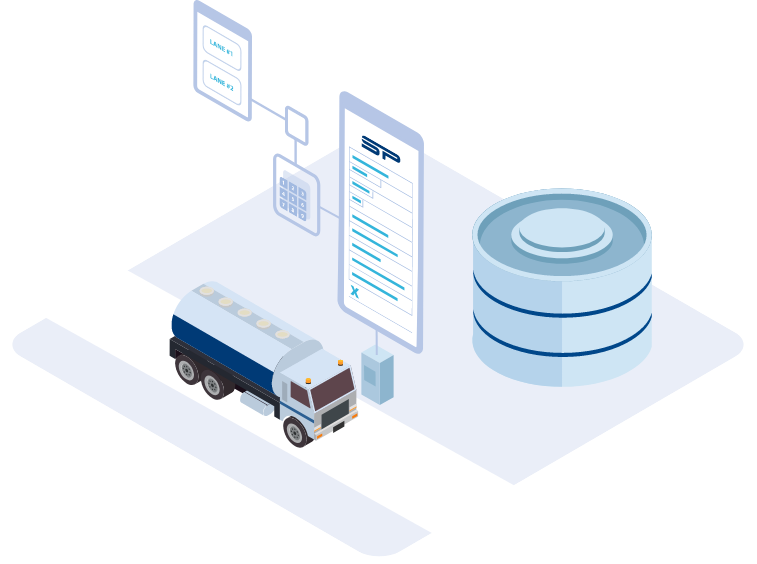 Save money and help the environment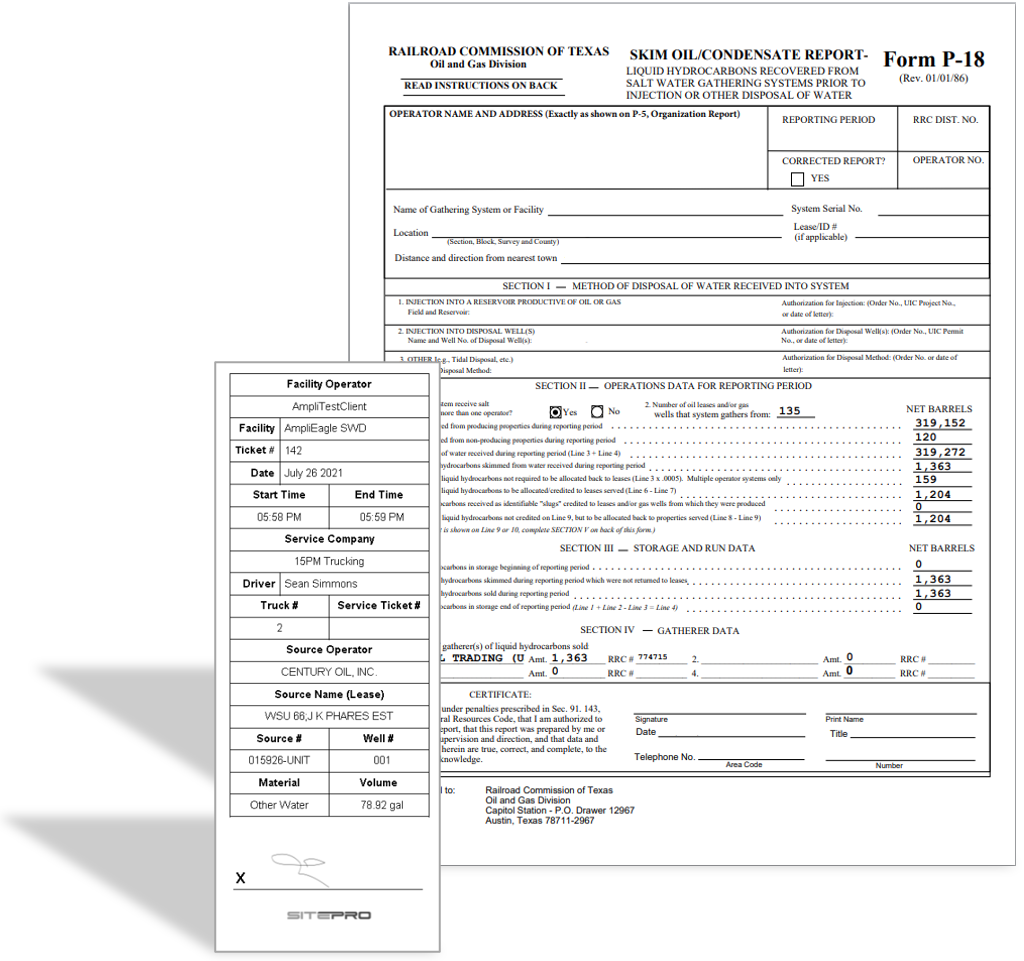 Say goodbye to pesky paper tickets and forms, and hello to digital ticketing and reporting.
SiteTicket with Ticket Center is the only comprehensive transaction management software that provides a best-in-class, user-friendly solution for everyone. Whether you choose standalone or fully automated, SiteTicket streamlines your operations with its advanced tools, analytics, and reporting functionality.

SiteTicket
Capture transactions in real-time with the most accurate data possible

Supports ticket entry in English and Spanish

Simplify ticket entry with the most up-to-date well data from state regulating agencies

Ticket Center
Bulk and single editing tools make ticket reconciliation a breeze

View motion capture data at the time of ticket

Fully customizable to meet your billing needs

Regulatory Center
Automated, state-specific, regulatory reporting that saves time and money

Reporting available for ND, OH, OK, PA, TX, & WY

User-friendly wizard experience

Shorten Reconciliation
With more accurate data, the first time and state-of-the-art Ticket Center reconciling time is shortened.

User-friendly Experience
Ticketing and reporting are hassle enough. User-friendly tools, designed by the users take the frustration out.

Bill Efficiently
Quickly import your tickets into popular ERP systems like QuickBooks using our customizable export.

We Do the Work
Our regulatory reporting tools gather your data and complete the forms for you in just a few simple clicks.

Environment Friendly
Go paper free with SiteTicket. Transactions are entered at the kiosk and digitally sent straight to the Ticket Center.

Leave the Work to Us
SitePro's ROC Ticket is a managed service where you leave the ticketing and reporting to us. You run the operation, we'll handle the paperwork.
Upgrade to easier ticketing
Best-In-Class Customer Experience

Turn Metrics into Insights

Get it Right the First Time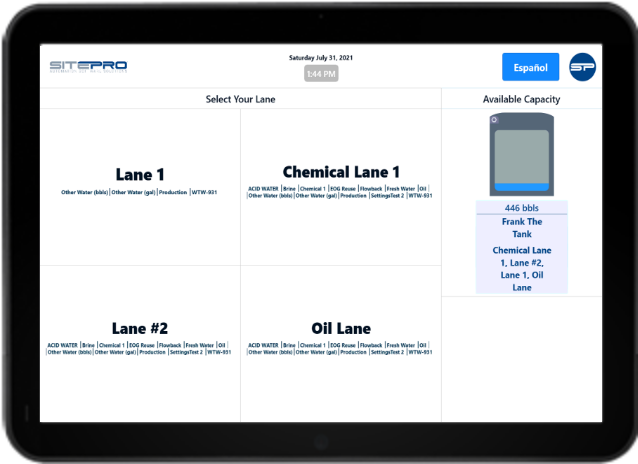 No more complicated POS systems.
Our user-friendly interface allows your customers to have a fast, efficient, and stress-free experience at your site.
The on-site kiosk supports both English and Spanish for vendor preference.
Loaded with verified data so you get accurate data the first time.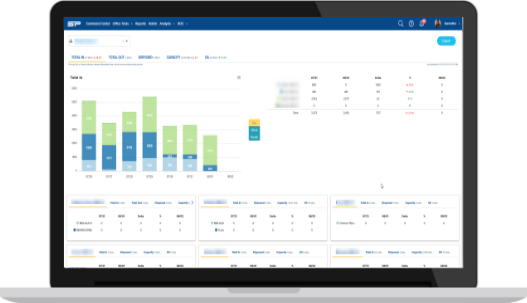 Make data-driven decisions.
We provide you with real-time accurate data that helps you know just how to scale your operations.
Ticketing data is processed in minutes allowing you to utilize analytics tools and make transaction or meter-based decisions about your facilities.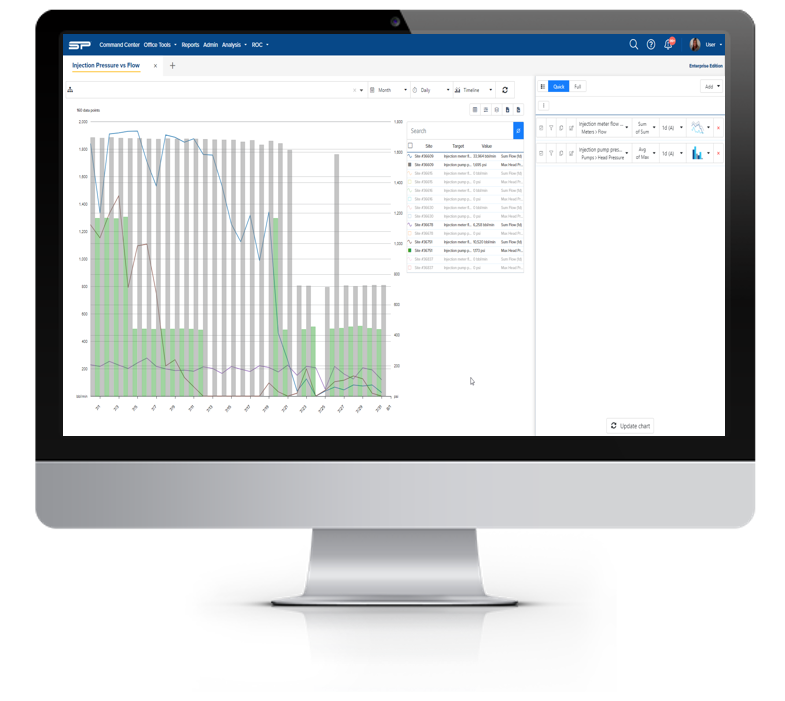 More accurate data for more efficient Billing and Reporting
Spend less time reconciling transactions.
We have integrated to provide you the most up-to-date and accurate regulatory data information ensuring you get more accurate data for more efficient billing and reporting.
Lets work together
Schedule a demo today!