From a single tank to a network of facilities, pipelines, and trucks, SitePro's Automation solution allows you to improve operational efficiencies, workforce safety, and scale your business faster at a lower cost.
Products
SiteControl
Automated facility management, utilizing the most advanced edge-computing technology, allowing more data points and control, enhancing the operational decision making process.
SiteWatch
Deter potential theft and reduce HSE events with real-time monitoring of on-site operations with live feed/motion-capture and customizable alarm parameters.
SiteTicket
Digitally capture haul-ticketing information and eliminate the manual gathering and data entry process, resulting in more accurate invoicing and faster order-to-cash, and an environmentally sustainable solution.
Benefits
Economically Sustainable Solution: Digital tickets put your operations at the forefront of an eco-friendly solution.

Lower Operating Costs: Real-time control of your operations from anywhere.

More Efficient Operations: Facilities can operate on their own with minimal human intervention.

Fewer HSE Events: System diagnostics and alarms that help prevent spills and other costly HSE incidents.

Scalable Operations: Increased operational efficiencies allowing faster growth and expansion.

Loss Prevention: Real-time facility monitoring and controlled access to load and discharge manifolds.

Better Operational Planning: Highly accurate operational data which leads to faster and more accurate decision making.

Increased Top-Line Revenue: Improved invoicing due to advanced digital Human Machine Interface (HMI) at the transaction site.

Faster Employee Onboarding: A user-friendly HMI anyone can use to transfer fluid and create a ticket their first time with minimal training.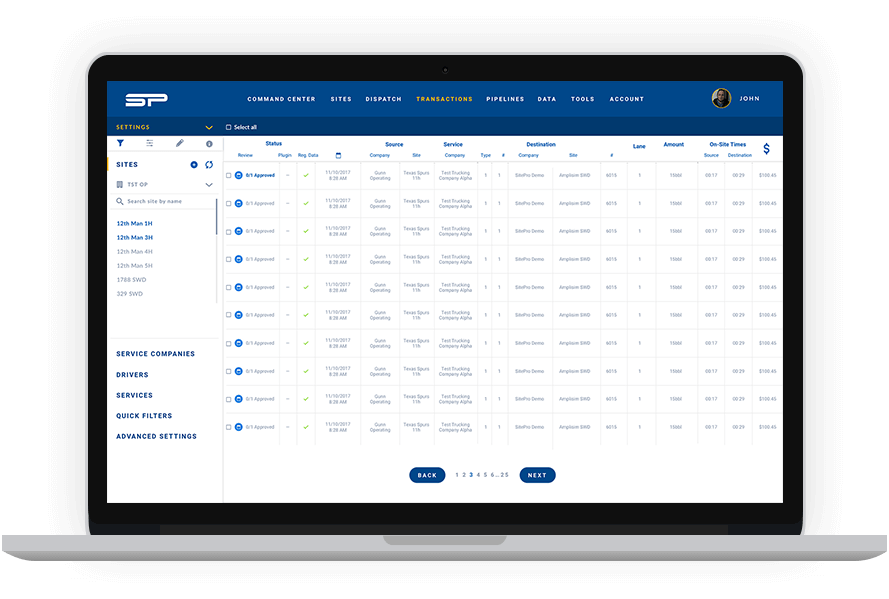 Market Applications: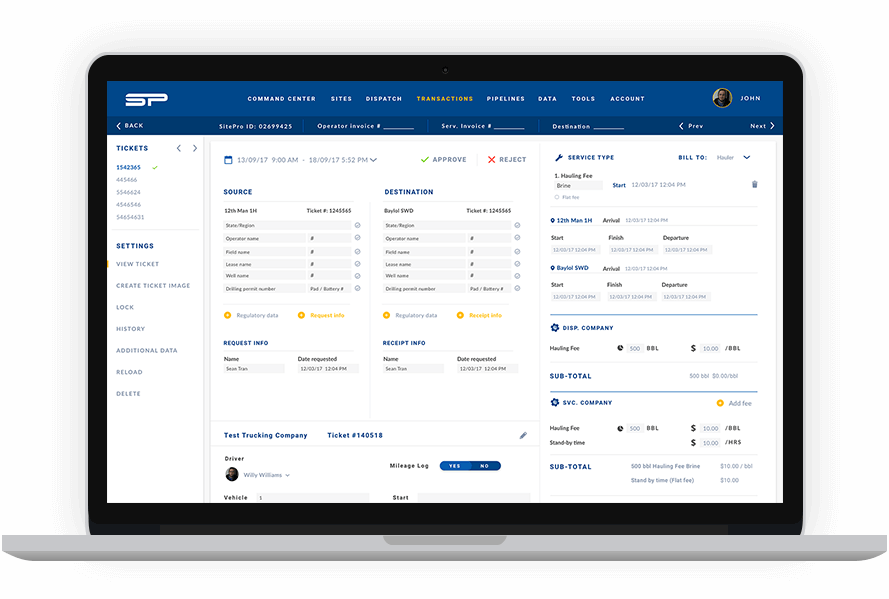 Water Production & Treatment
SitePro offers automation technology for water production and treatment companies including, upstream production pads. Operators are able to remotely monitor and control pumps, valves, separators, heater treaters, LACT skids, wellhead, and just about any other piece of equipment on a production site or tank battery. This results in lower Lease Operating Expenses (LOE), lower Non-Productive Time (NPT), less unplanned maintenance and fewer HSE events.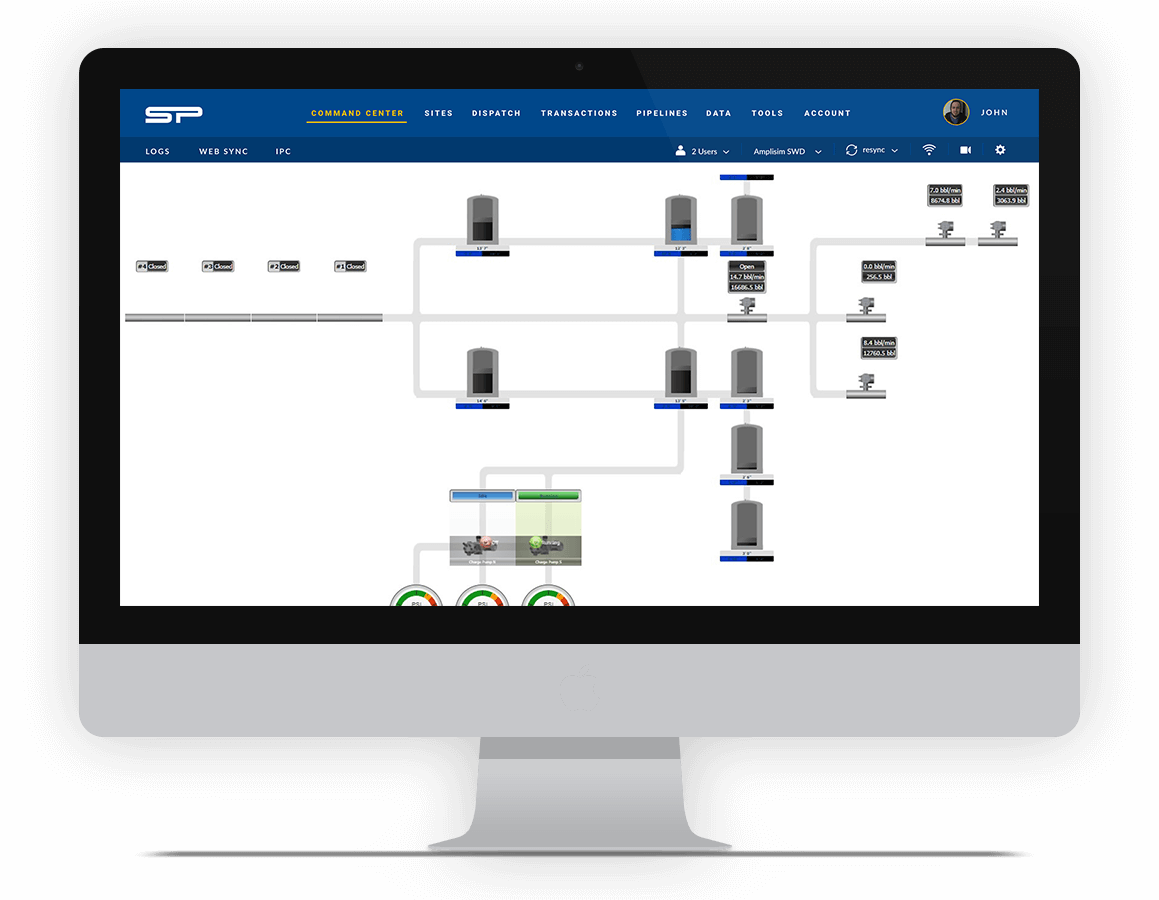 Saltwater Disposal
SitePro's advanced automation technology gives SWD operators complete control over their operations. Reduce the total man-hours required to operate your facilities and scale operations faster at lower costs. Optimize your ROI by utilizing SitePro's entire suite and establishing a strategic partnership.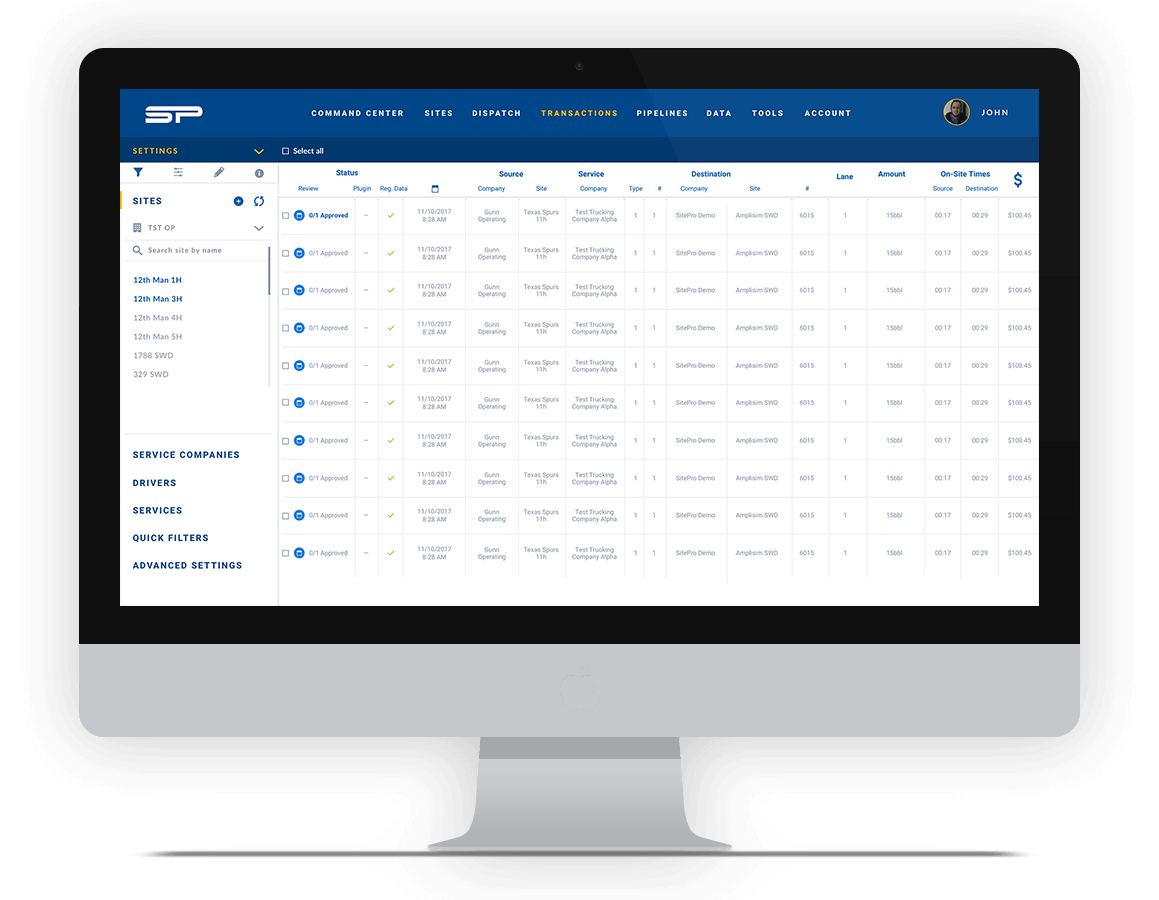 Energy Midstream
Remotely control all aspects of field infrastructure, through actuated-valve control systems. Integrate your entire system of midstream assets utilizing a cloud based or standard PLC platform that aggregates real-time data from multiple IoT sensors into one dashboard.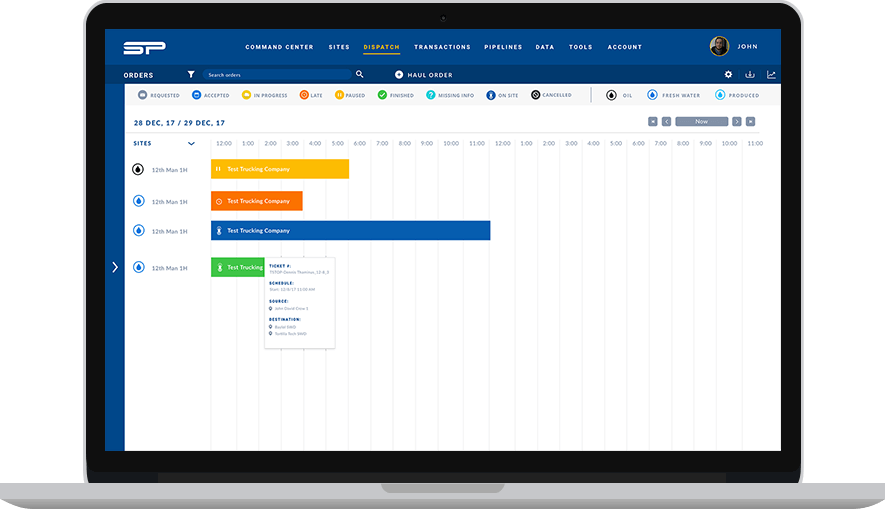 Sourcing and Recycling
For the first time, the source water sales market has a solution to monitor, track, ticket, and invoice water sales volumes and flow rates. Eliminate the need to physically check water volumes and tank levels with remote monitoring and controls through the sustainable and responsible SitePro platform.